Today we're talking to Hunter Henderson, a record setting powerlifter. A heads up that we recorded this podcast before the Kern US Open, where Hunter won her weight class with a commanding performance — and took home a few records as well. Hunter has an interesting focus on cardio for recovery, which is something we think a lot of strength athletes can learn from. We hope you enjoy!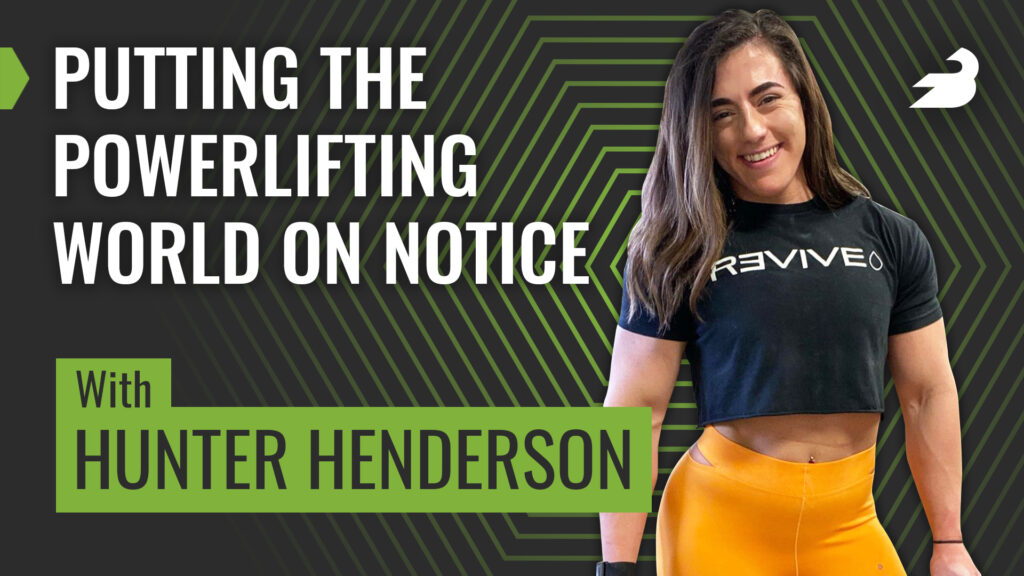 On this episode of The BarBend Podcast, host David Thomas Tao talks to Hunter Henderson about:
Coming across powerlifting for the first time (3: 30)
When technique just 'clicks' on the back squat (06: 30)
Moving weight classes in powerlifting (09: 40)
The heaviest female deadlifts of all time (13: 00)
Why Hunter focuses on cardio for recovery and aerobic capacity (17: 00)
Strength sports at a high level isn't for everyone (22: 30)
The athlete Hunter most wants to train with (25: 30)
Relevant links and further reading:
The post Putting the Powerlifting World on Notice (w/Hunter Henderson) appeared first on BarBend.